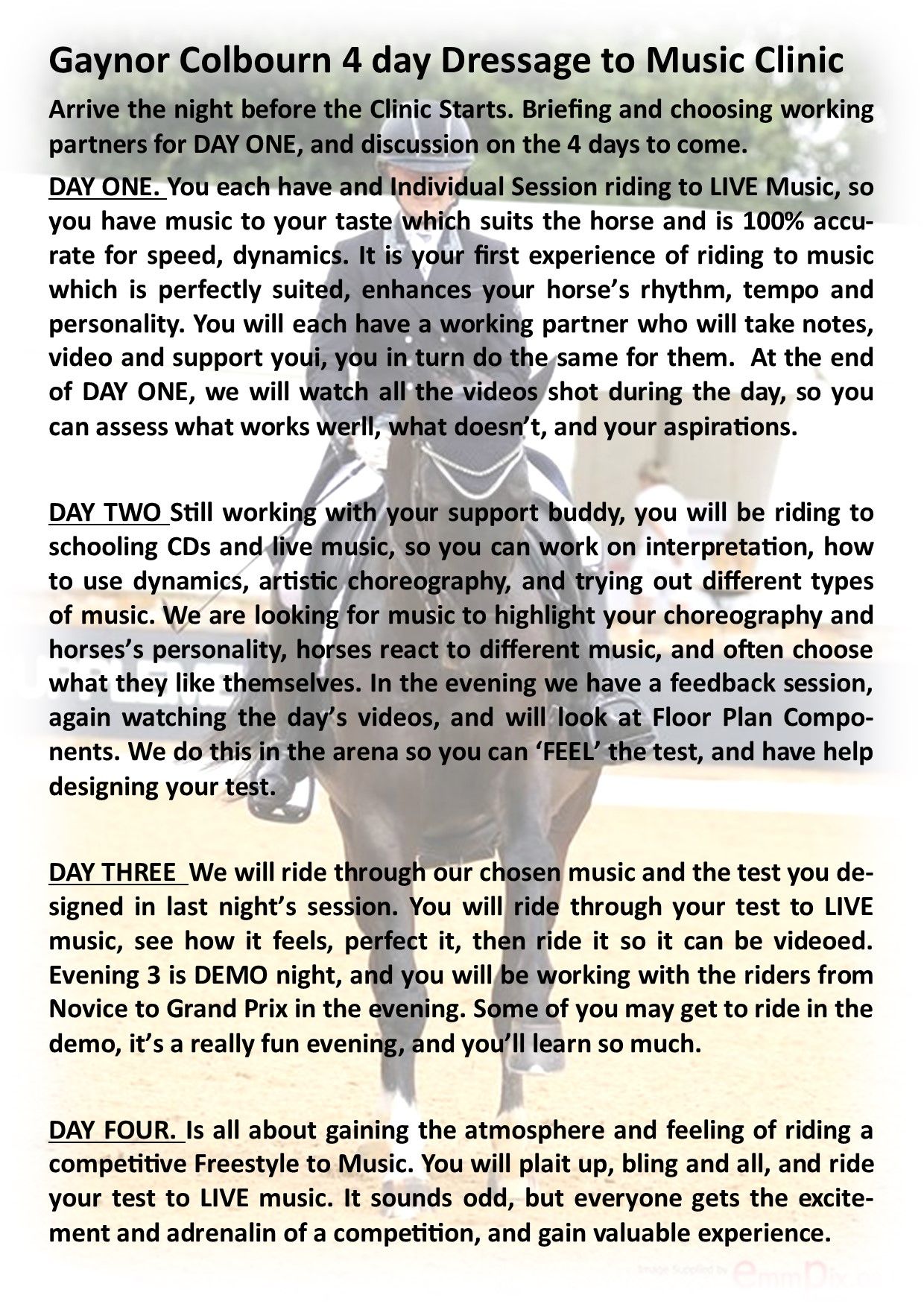 4 Day Dressage to Music Courses
These courses are held in top class venues, includingasrena hire, the course, competition music, and in most cases, stabling. Prices vary according on which venue you choose.
2023 4 Day, and 1/2 and 3 Day courses.
These venues are confirmed. More dates are still being organised.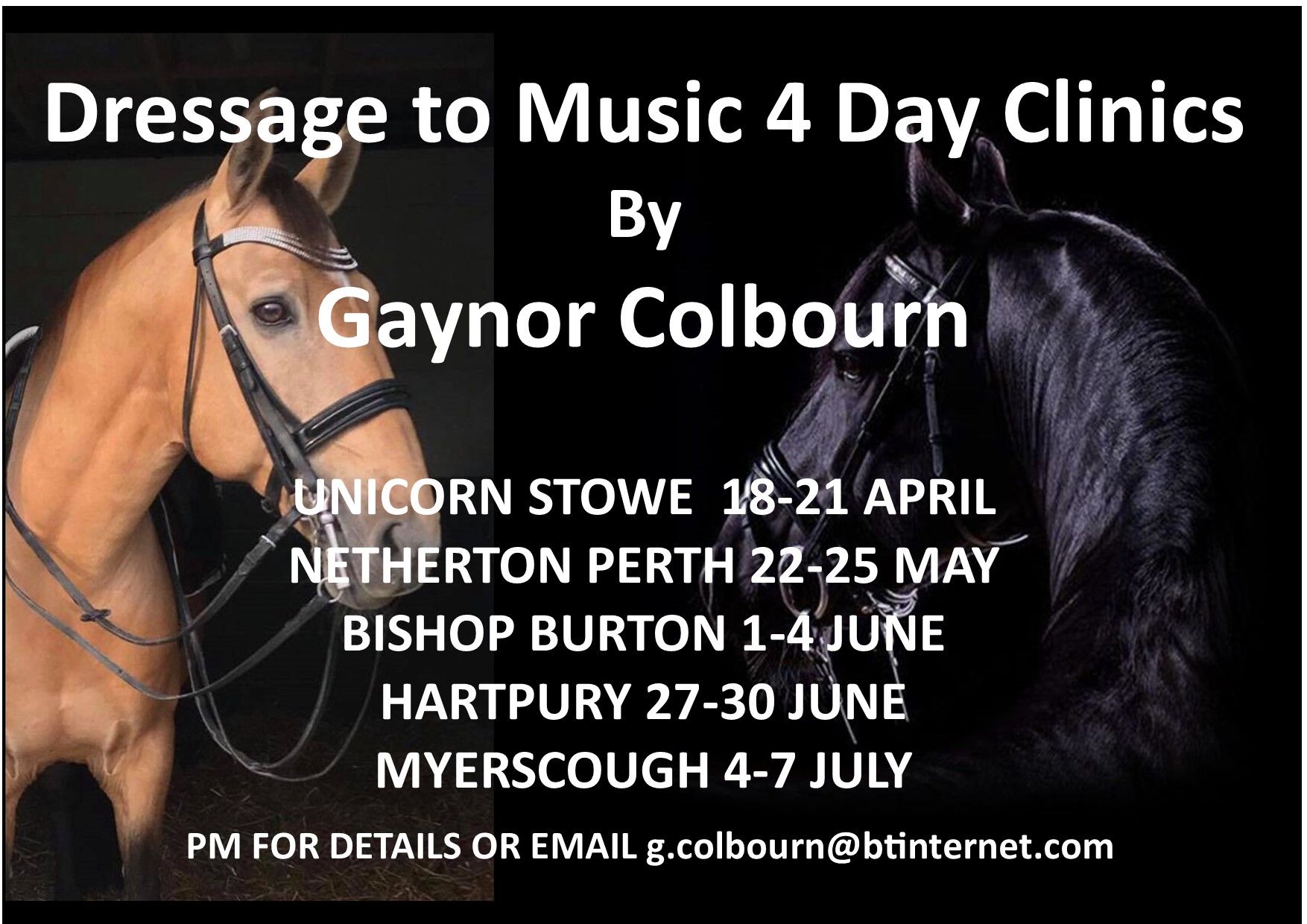 What do you have during the 4 days?
Riding to LIVE, totally tailored music for the whole of your sessions in a beautiful arena every day.
Coaching and tips from Gaynor, the inventor back in 1980 of Dressage to Music, who as a Grand Prix Rider herself, and Professional Composer and recording artist, has had 11,217 winning routines so far.
Individual sessions throughout the 4 days, which cover every aspect of what you need to have a freestyle which you can feel confident can win.
Group Feedback every evening watching the day'svideos, and discussing ideas and music.
A Tailored, artistic Floorplan which is designed to compliment your horse.
Unique, Tailor Made, 100% accurate music created from scratch in Gaynor's Recording Studio.
This is NOT patch and pasted music, it is recorded in a state of art recording studio from scratch, one instrument at a time.