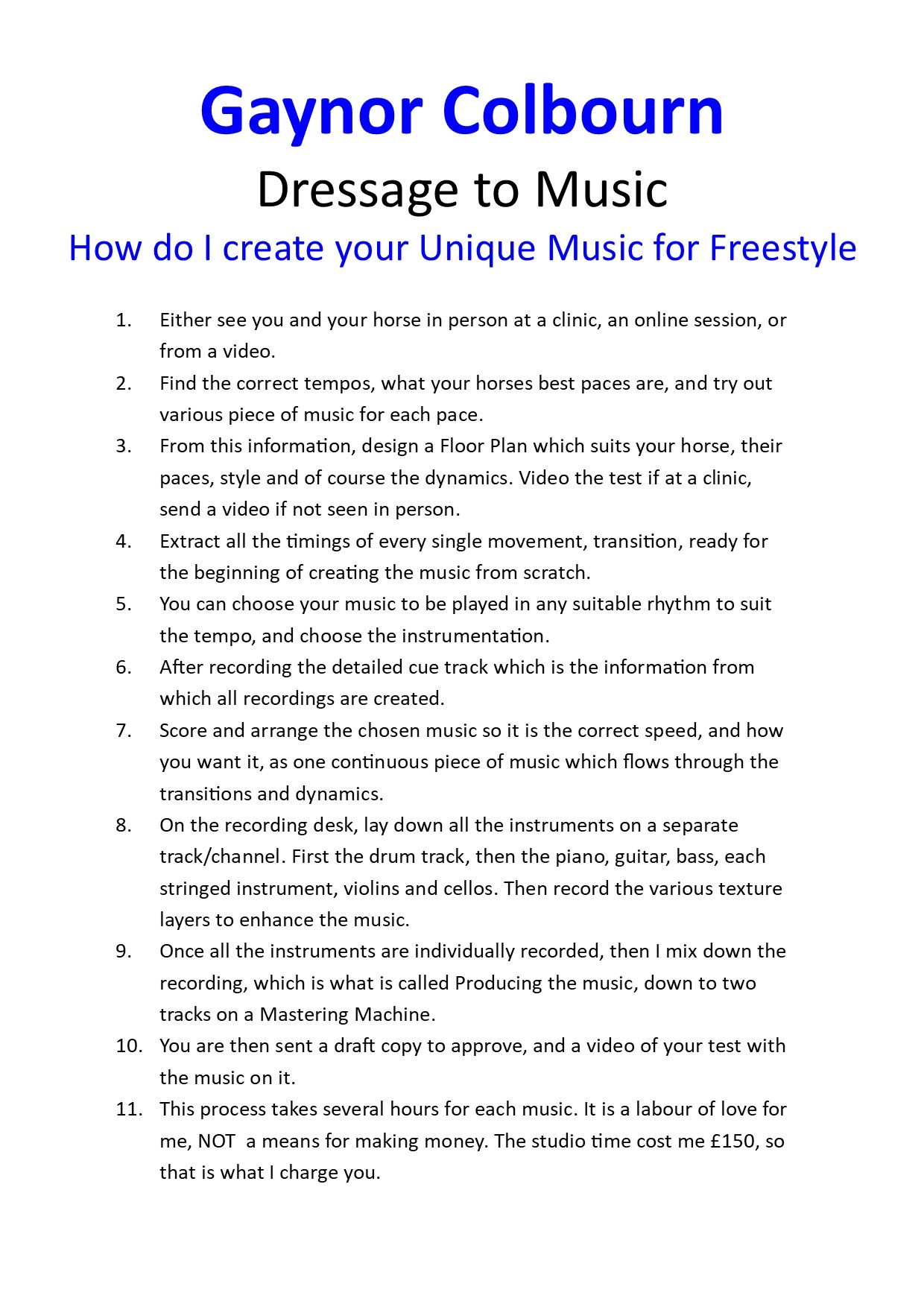 There are no restrictions whatsoever with your music, you can have any music you want played in any style on your choice of instruments.
Gaynor's Competition Music is 100% accurate, being created from scratch in her recording studio. Every instrument is played and recorded individually, and then mixed down to a stereo recording. This ensures that every single Freestyle Music created by Gaynor, ( who is a multi-instrumentalist, classically trained musician as well as Grand Prix rider and trainer) is both artistic and unique. This is borne out by her 11,239 wins since she invented Dressage to Music in 1980.
The videos above are Flick Hobden on Ollie, who competed on 8th October 22, agaist a class of well known riders on warmbloods. She won with a score of 74/17%, over 4% higher than the 2nd place. This illustrates how little coloured horses with a good floor plan, techical, artistic and music can win against anyone. Next is Claire Hinchcliffe, Inter 1 on Crunch. Claire's favourite music is Les Miserable, so Gaynor created a gentle Freestyle to reflect this horse's gentle personality.
Next, is GB Para Rider Rachel Collins on her 18.2hh Muddy, Rachel has represented GB several times, and this music has gained both high artistic and great music scores.