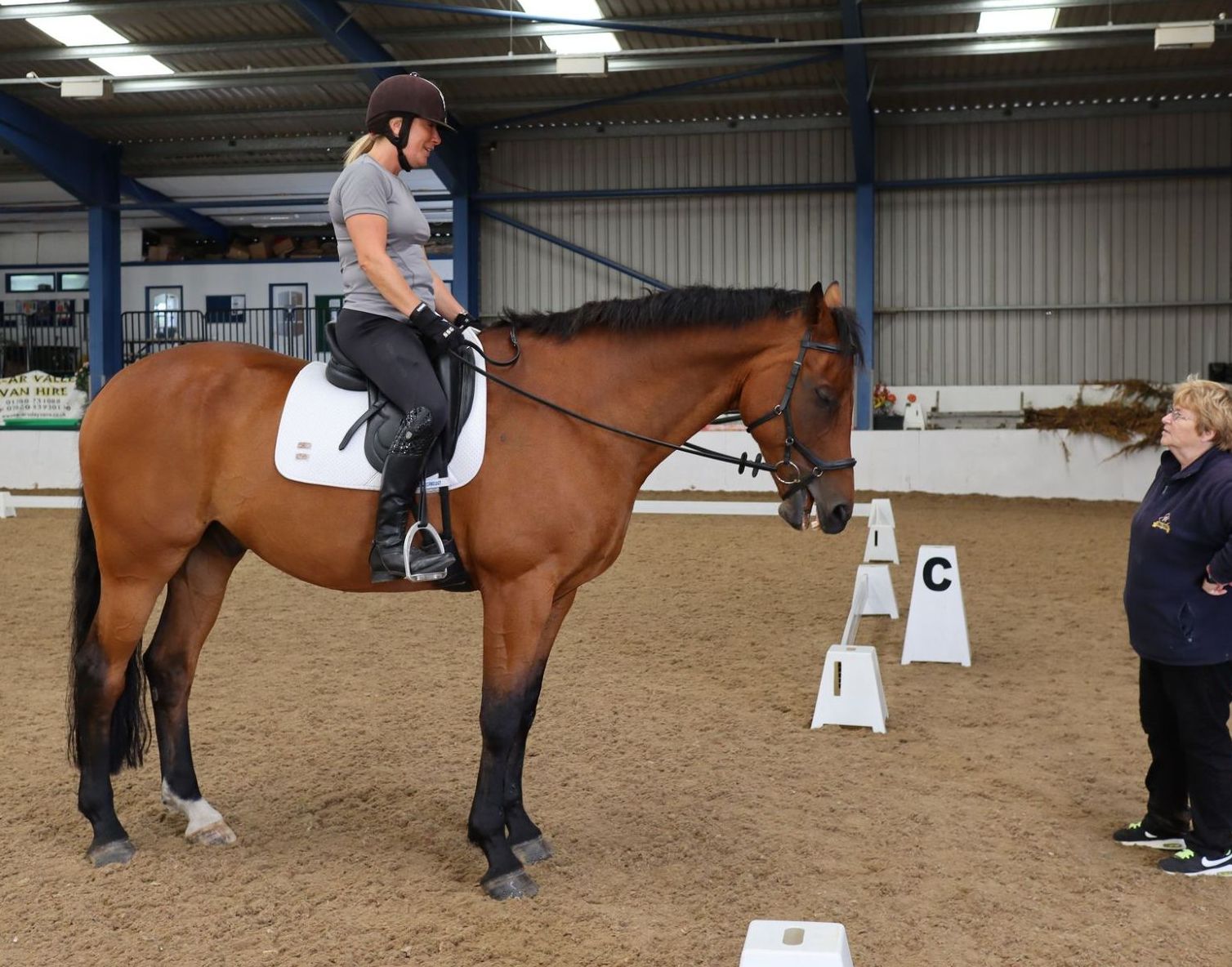 I attended one of Gaynor's clinics back in 2018 as I'd always fancied giving DTM a try, but had no idea where to start. That first clinic was brilliant. Gaynor not only is a talented (extremely) musician, but because she has competed to the highest levels she can easily assess what will work best for both you & the horse and your abilities. This gives you not only music you enjoy, but is perfectly suited to you both. My second clinic with Gaynor fell in the middle of Covid when classes were allowed but the lockdown prior to it had knocked my confidence riding. I'd had a serious accident before this and being unable to have regular lessons due to the restrictions had left me at a point of considering giving up horses altogether. Gaynor messaged me privately when I was going to cancel and convinced me to attend even if we did nothing more than walk around the arena. With her fun attitude and confidence giving coaching, I had a blast…& came out with music that still puts a smile on my face every time I ride it. I would often message Gaynor with queries about riding particular movements & how to do correctly, & she would always respond promptly with some tips or changes that always made sense .This year Gaynor asked me if I would take part in one of her demos. I agreed, & then the nerves set in, but gaynor promised she would look after me, and she certainly did. To ride in front of hundreds of people was such an honour, & to say I enjoyed it also is testament to Gaynor's skill as a coach. If you're thinking about trying DTM, don't look anywhere else, book a session with Gaynor. You are guaranteed amazing music, and something that is bespoke for you and your horse. I just wished I lived nearer so I could book monthly slots with gaynor as it's a session that I always come out of buzzing with a smile on my face
LAURA ROSE   Her Cob is Barry.
I met Gaynor in September 2022 when I was honoured to ride my young cob in one of her music demos and what a night it was! We opened the night and it was such a buzz and my pony Barry lit up to the beat. Every stride Gaynor matched his rhythm and he felt incredible I knew I wanted to work With Gaynor in the future for our freestyle music as he climbed the levels. Gaynor is not only a musical wizard turning any song you want into a masterpiece that not only suits your horses way of going but also managing to fit each piece to blend together sweetly. Gaynors customer service is second to none, no matter what time of day she will reply to my questions and can't do enough for you. I was honoured when Gaynor saw something in myself and Borough's Doorman and offered me a supported rider role and I now have two levels of music I can't wait to get stuck into this coming year and also ride in gaynors demos around the country.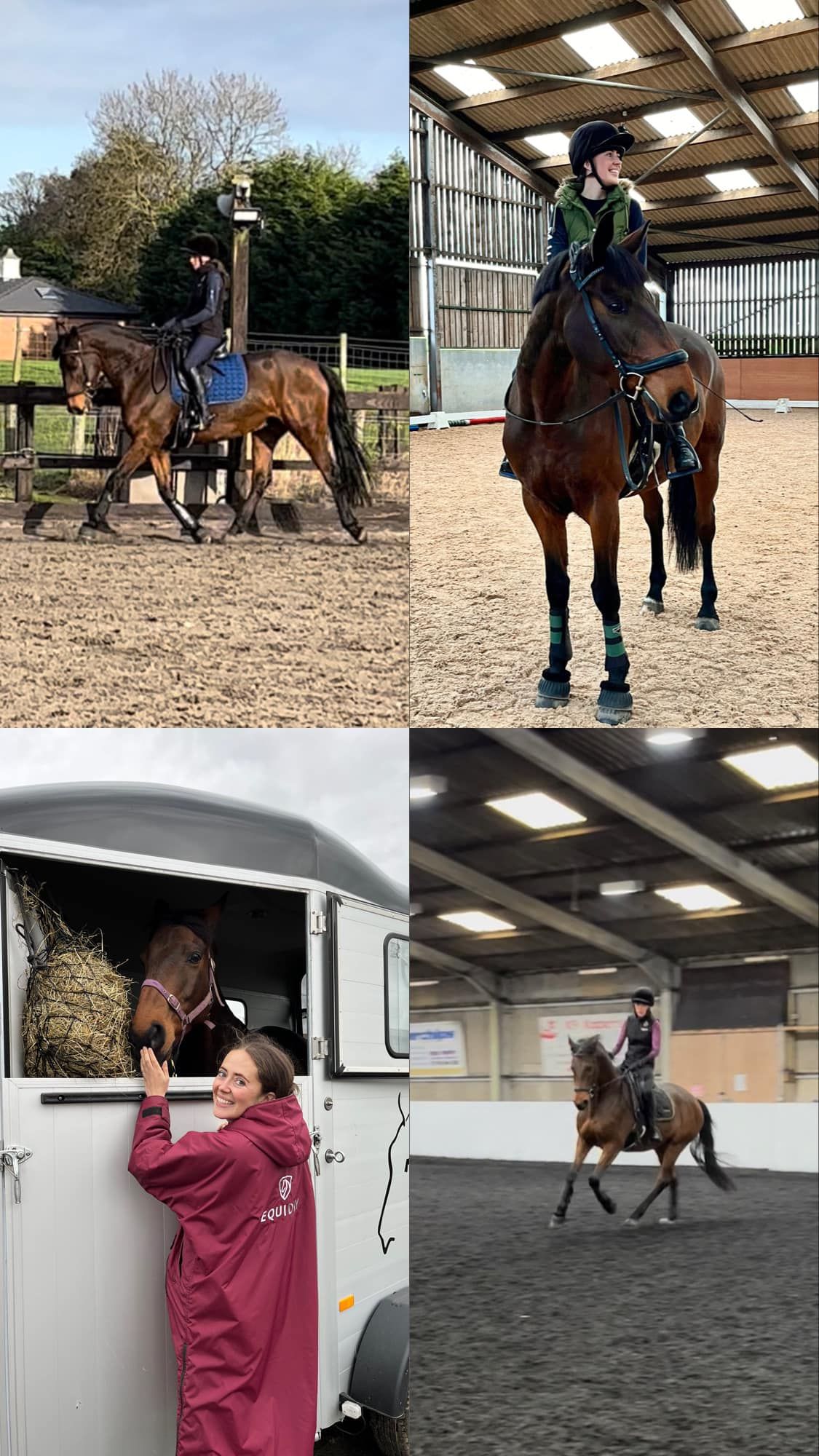 Anna Barella and her horse Roo
"The concept of Dressage to Music has always fascinated me and, until very recently, I have always admired riders and horses dancing to music from afar. After attending one of Gaynor's DTM Demos in my local area, I began to think "is this something I could have a go at?" After a few messages to Gaynor on Facebook, and after reading her free DTM Booklet, I was signed up for a free video call session and away we went!! Gaynor produced my floor plan on the same day as we 'met' via video, so I knew her recommendations were based on a fresh memory of us and our strengths. She produced my music within a short time frame too, but it was done to such a high calibre, I can tell she genuinely put her heart and soul into it. I had a few requests to make my music a piece to remember my Grandma by - she took everything on board and included some of my Grandma's favourite songs in a way that matched our personalities and my horse's paces, and the end result is a truly unique DTM piece — no one else will have a piece of music like it, and that's a key part of why I loved working with Gaynor: every piece of music she creates is unique. My music has given me confidence that any horse and rider, at any level, can go out and dance and enjoy every minute. Thank you so much Gaynor "
I cannot recommend Gaynor highly enough. She is extremely talented, reliable, (and very entertaining!) She genuinely cares about all the horse and rider combinations she works with. I'm by no means a professional rider. I'm a Mum, run 2 businesses and ride as much as I can in between everything else. Gaynor's music has given me the confidence to enter the arena and compete against some seriously impressive horses and riders. In a short space of time I'm competing at Advanced Medium level with plans to go higher which I never thought would be possible. Gaynor creates individual pieces and knows what works and what doesn't. The floor plans are created so that the music is timed to perfection. If you're in any doubt about having a go, just do it! You will love it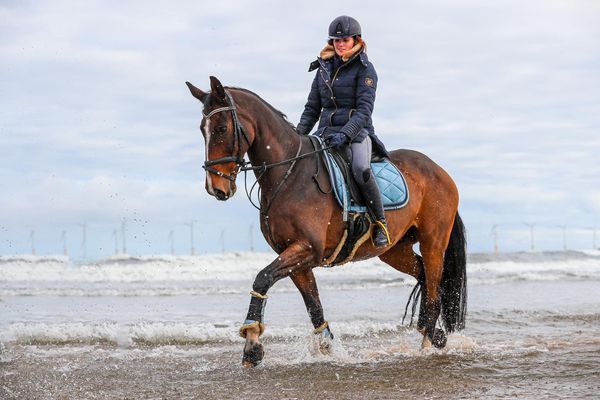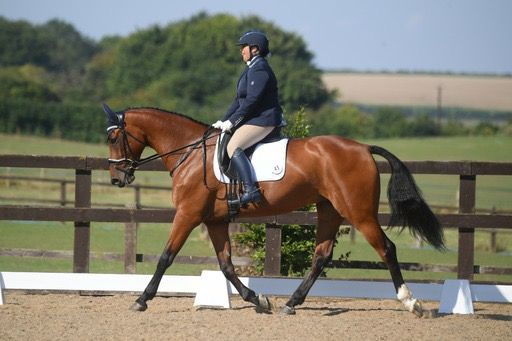 Georgina Vanpuyenbroek and Jammy
Just want to say how delighted I am with my new Music for my Dressage to Music made by Gaynor A Colbourn for myself and Jammy!! The music is unique and Tailor made at the side of the arena while you ride and I feel that can never be matched Gaynor's experience and attention to detail along with her passion to do her best for you and your horse is just lovely!!I have attended two camps and each time Iv left with lots of knowledge and enthusiasm,wonderful music and new friends Thank You Gaynor
I met Gaynor in the beginning of lockdown where I took part in a remote session to begin my journey into dressage to music. From that first session Gaynor composed my music for a novice test, along with a floor plan for me and it was tweaked many times until Gaynor and I felt that it was right. Gaynor was always at the end of the phone to answer any questions and review video footage that I sent her. Like many others that have had music composed by Gaynor it is completely unique, she ensures that it suits your horses movements and highlights your strengths. The first time I went out and did my DTM I remember feeling on top of the world, we were both in our own world with our music and it was the most magical feeling. We won first time out and qualified for area festivals which was just the icing on the cake. Gaynor spends hours composing to ensure you get the best possible results and when I've competed with my music the judges have always been very complementary about how well it all flows and sits us. Gaynor is very friendly and nothing is too much trouble to ensure it is right. I am having my next DTM done this coming year with Gaynor and can't wait to begin the journey again.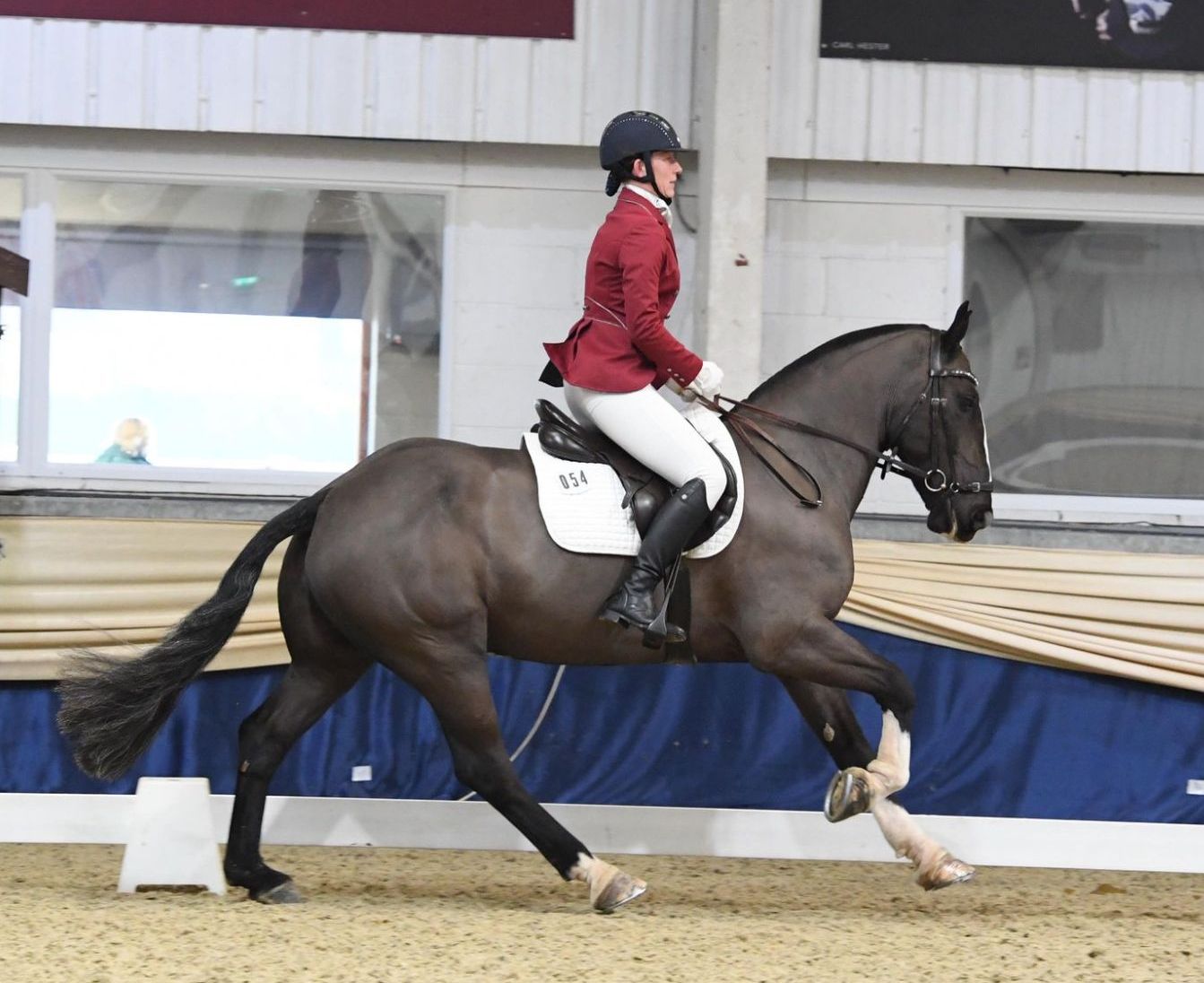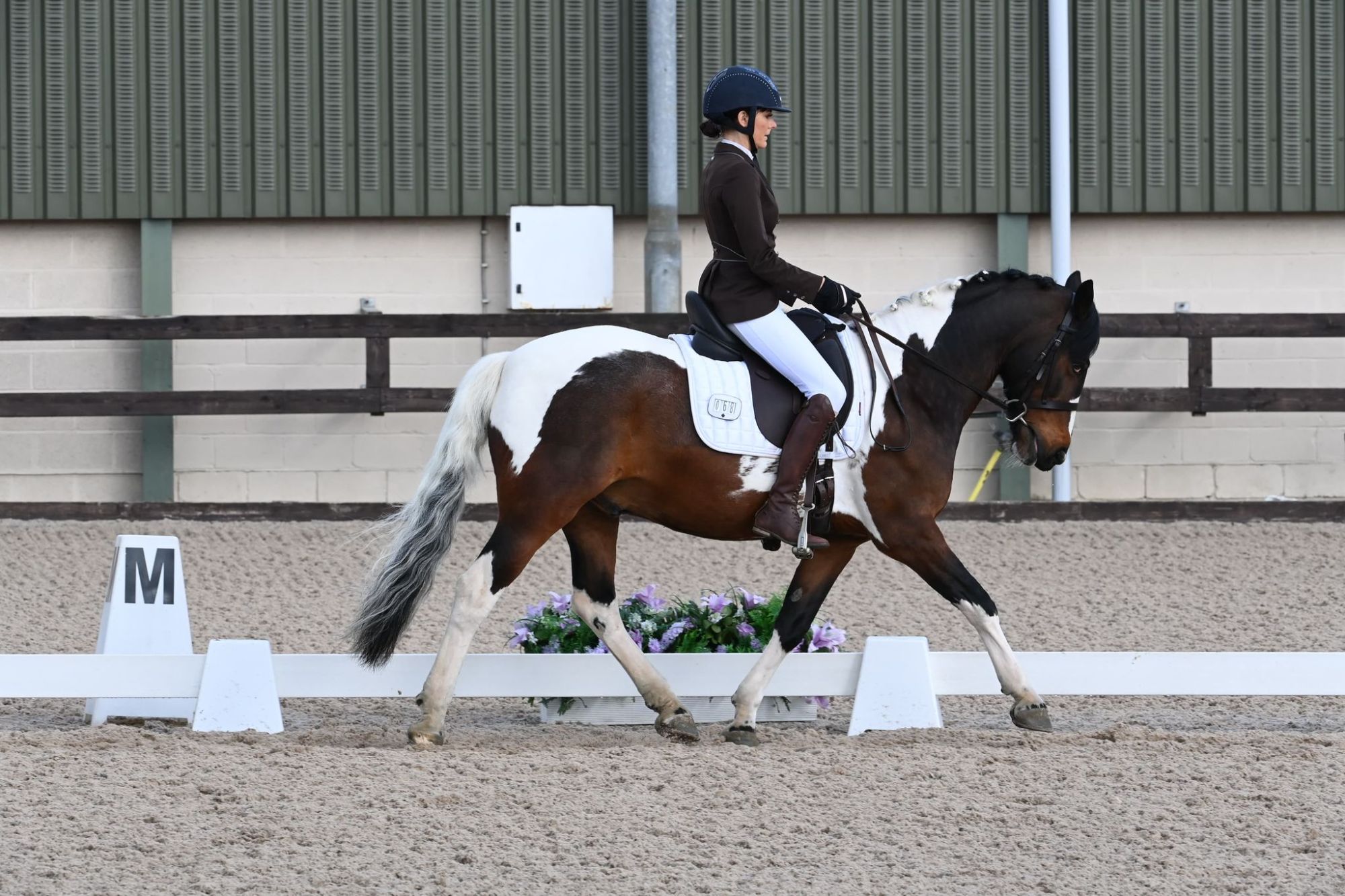 Gaynor has an extraordinary ability to vibe exactly what the horses and rider needs. She listens to the rider, and not only creates magical music that suits the horse but also to the riders tastes too, which is imperative to help the rider feel confident and comfortable whilst riding. She responds quickly to your asks in a calm and professional way You will always guarantee Knowledge, confidence and fun with gaynor
I had watched Dressage to Music and thought how wonderful it was, but as I was only riding at Prelim level, I thought this was way out of my league.
By chance I saw Gaynor's website. Although I noticed how many top riders, she had composed music for I thought 'in for a penny in for a pound' and I contacted Gaynor Gaynor could not have been more helpful. First of all, we had a video call to enable me to tell Gaynor about myself and my horse. At the end of the call, I felt like Gaynor was an old friend.
I love all the music she has composed for me – all of it unique. She obviously spends time to produce music with accuracy and variety. This has given me great confidence to go out and compete in Dressage to Music. Something I thought I would never be able to achieve.
Not only is Gaynor reliable she never hesitates to answer any queries.
Gaynor regularly holds online forums which are great, not only do you get the chance to talk to Gaynor, but to her other clients and make new friends along with way.
I cannot thank Gaynor enough for the encouragement she has given me and making my riding so much more interesting.
Kathryn Parker and PRE Conjeras
I first met Gaynor 6 years when I took my horse to one of her clinics at Richmond Equestrian Centre. She instantly made me feel very welcome and at ease and within 15 minutes I was hooked on Dressage to Music! 6 years on and Gaynor has complied lots of fabulous music for my horse from Novice to PSG level. Gaynor's clinics are THE best fun! I now organise her North East clinics and we have a wonderful, ever growing group of riders who take part. Everybody supports and encourages each other and great friendships have been made. Gaynor is extremely talented, cares so much for her riders and puts so much thought and effort into her music. She works very closely with her clients and her after care is first class, she is ALWAYS available to talk too and answer queries. I volunteer for @Here4Horses charity and Gaynor hosted an incredible evening demo all free of charge for the charity. The night raised well over £4k and everyone went away feeling they could give DTM a go, even my sceptical showjumping neighbour loved it and now wants to try it! I can't recommend giving DTM a go enough. Gaynor will look after you every step of the way. She treats everyone exactly the same, from prelim riders to Grand Prix the service is the same. I absolutely promise you won't regret going to a clinic or having an online session. Without doubt it's the best fun I have with my horse
The first time I met Gaynor was 2021 , I booked onto one of her music clinics , I had no idea what to expect and had never ridden Jerry the 14.2 Irish cob I compete at elementary/ medium level to any music before . So I came with no ideas of what would work for us . Gaynor is just delightful, fun and very talented I was amazing at how she could just play any ideas I gave her . Jerry also thoroughly enjoyed dancing his little legs off to the music . I came away with a great piece of dramatic entertaining music that not only matched Jerry's paces perfectly but also his character. I was then delighted to be asked to ride for Gaynor in her demonstrations which was such a wonderful opportunity and Jerry definitely came to life the combination of Gaynor's music and the audience participation turned him into a complete showman and a little comedian throwing in his own freestyle . Gaynor Is incredibly professional and very passionate about every piece of music she creates and also great fun , her support and care to all her clients shows throughout her social media , I wouldn't hesitate to recommend Gaynor to anyone wanting to have a go at music classes . And Jerry and I look forward to riding in more demos in the future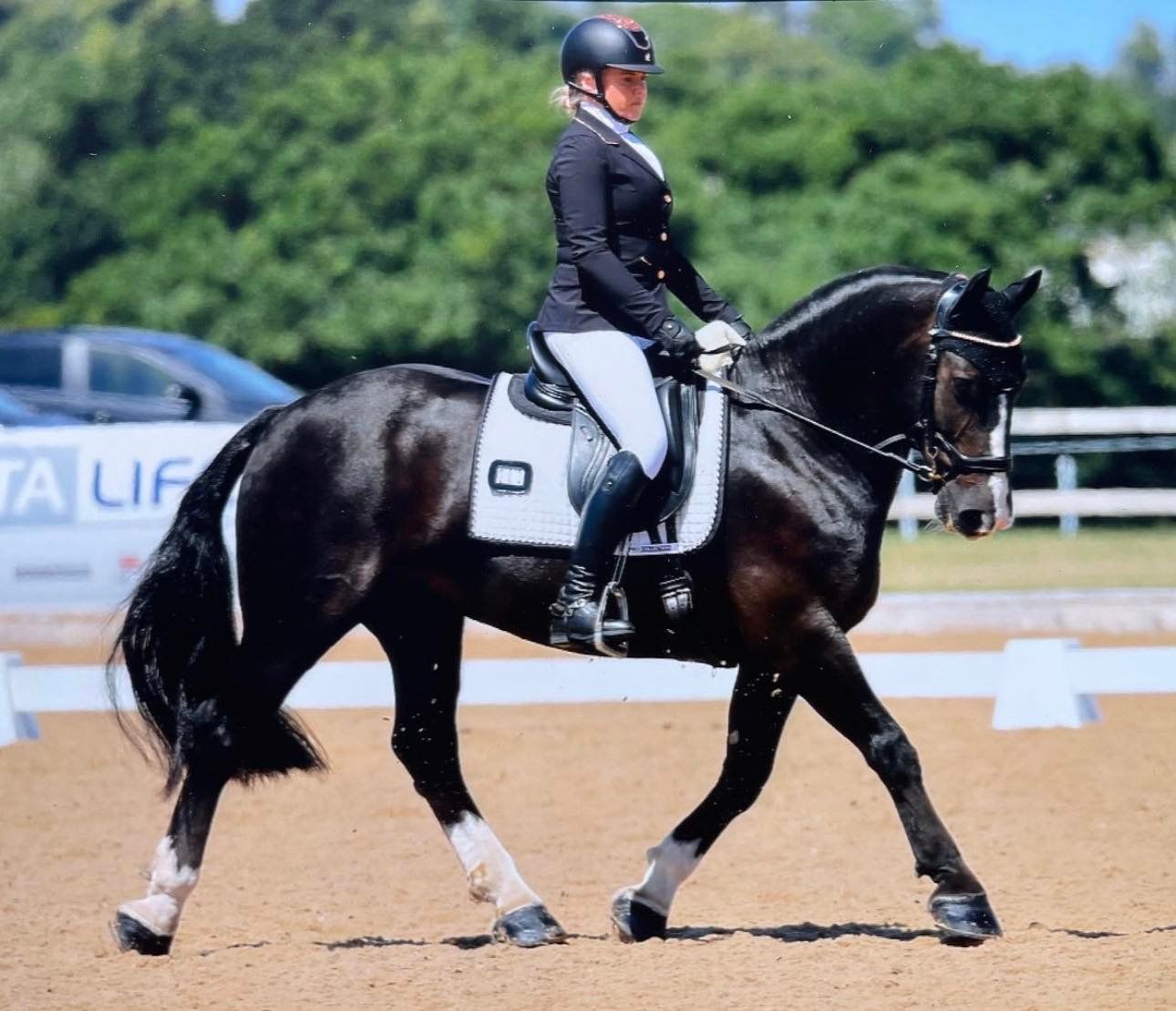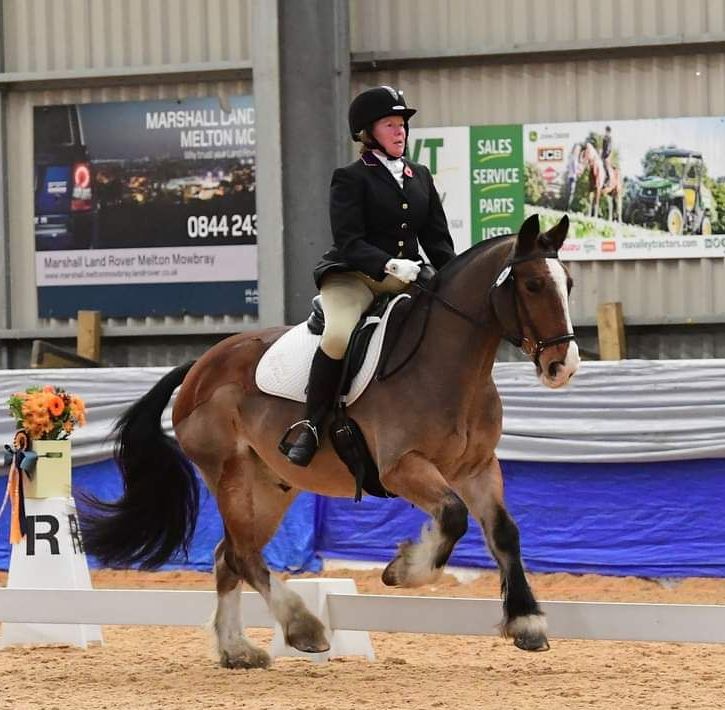 In 2018 I went to a Gaynor clinic organised by my Riding Club Area. I wasn't quite sure what to expect. In one corner of the school sat Gaynor with her keyboards. I had the best time putting together a Novice Freestyle test and thought if I never actually ride it in competition I've had a fantastic experience. Of course I have ridden it in competition with a lot of success. This year as PG and I have stepped up to Elementary I treated us to a 4 day Gaynor clinic. I cannot easily put into words the whole experience. Fabulous people with their horses, camaraderie and the music. Oh the music Working PG with live music is fantastic and working with Gaynor to find what suited us and what we liked was amazing. We have taken the test out in competition at last and loved it and had a win first time out. We will continue to improve it and I hope to take it forward in BD qualification next year. I will definitely be back for a Medium test in time!