About Gaynor Colbourn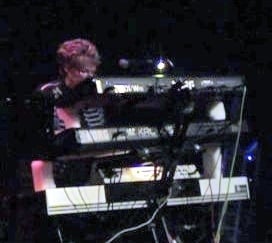 Gaynor Colbourn - Professional Musician and Composer

The Dressage Keyboard Wizard - a very well respected musician who brings her talents to the dressage arena.

Her ability to play any style of music comes from years of working with top recording artists of all styles, as well as her classical background.

Gaynor has produced unique competition music for some of the World's best known Dressage Riders, as well as dressage riders from Riding Clubs, individuals, anyone who has asked her to produce a Competition CD. Riders using Gaynor's Competition music have appeared successfully at many International Events including Goodwood International several times, The Horse of the Year Show.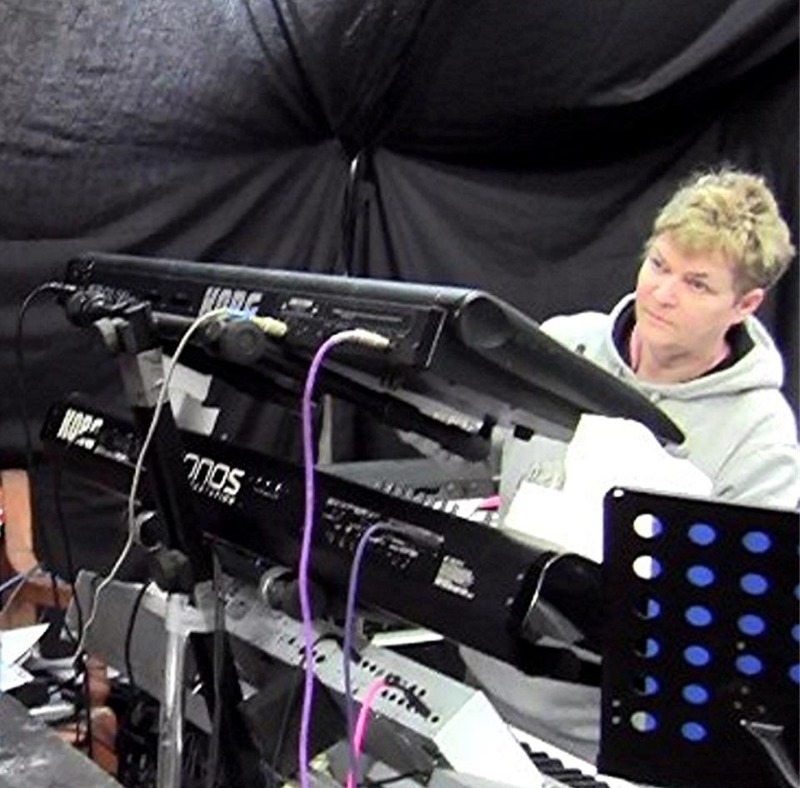 However Gaynor's background started in a very different area of the music industry and as a classically trained pianist she has become a well known composer for TV and Film.
She is the producer and sound engineer for all the projects that her recording studio does. Gaynor qualified as a Classical Pianist with cello as her second instrument, but went straight on the road with a heavy rock band called Fusion, learning the ropes the hard way. At that time her equipment was a Hammond C3, a Leslie 760, a Hohner Pianette, and 2 mellotrons, ( and 2 roadies). Her classical training blended well with the rest of the band she was in, and she learned a lot about performance as well as composing and playing. Fusion, who were a five piece band with two drummers toured extensively, playing huge venues to audiences of many thousands, and alongside very well known bands of the time.She enjoyed several years of this, before becoming a session musician and composer.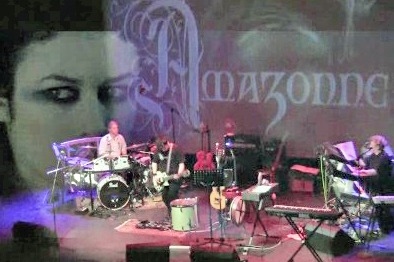 Gaynor has concentrated on being a composer for many years now, having composed theme music for the BBC, Ronnie Corbett's 'Sorry' back in 1981, being one of the many well known pieces of theme music there is. Looking at You Tube, it is apparent that this theme tune has Cult Status! She also composed the Sir Benfro Symphony, which had BBC radio coverage of the live concert, and various other music for Film and TV. Working as Butler-Colbourn, she and Jo have written more than 50 songs together, and the Hit Music, The Fire of London, and the Musical Tutankhamun. http://www.amazonne.org/page_3276611.html
This is a film of Amazonne, Gaynor's Band, playing 'Warrior', Live at Theatre Mwldan on February 24th 2010. Although this was composed and performed as an Epic Rock Instrumental, watch the way the music matches the horses paces!! This is a piece of music, ( the studio version) which a Grand Prix Rider has already had for a winning Freestyle Kur to music test.
Gaynor Colbourn is a classically trained pianist, and the composer of the bulk of the music alongside Perryn for Amazonne. She is the producer and sound engineer for all the music which they both write and the whole band perform. Gaynor qualified as a Classical Pianist, but went straight on the road with a heavy rock band called Fusion, learning the ropes the hard way. She enjoyed several years of this, before becoming a session musician and composer.
She is known as a Keyboard Wizard, and has a very well respected reputation as a superb session musician who can play any style with ease.
Currently, as well as working with Amazonne, Gaynor is Lecturing around the UK, running Clinics, and creating competition music for Dressage to Music, and Perryn is an Internationally renowned sculptor. Their Musical, The Fire of London was a huge success, and is shortly to move to a regional theatre prior to hitting London
WHAT GAYNOR BRINGS TO DRESSAGE TO MUSIC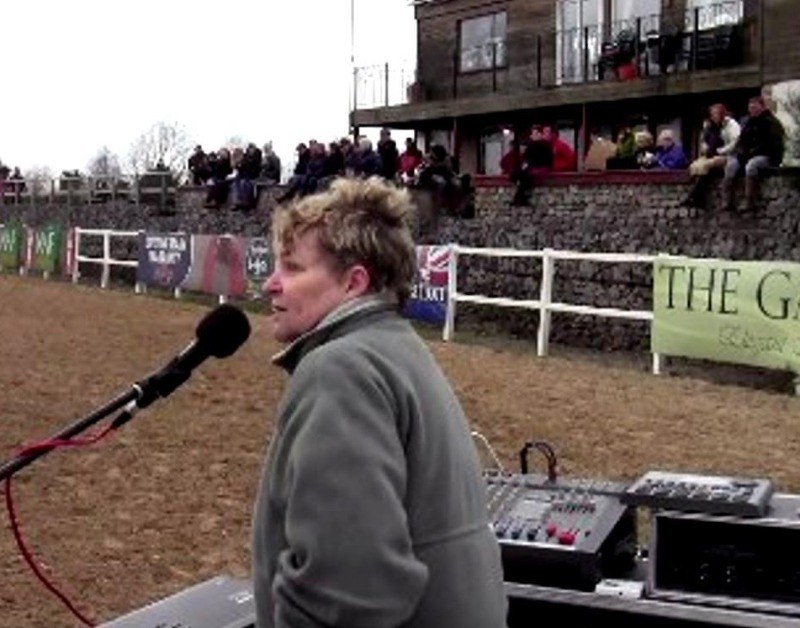 In addition to her work as a composer and performing musician, Gaynor is widely known for her unique and individual approach to Dressage to Music, a sport which she conceived with Jennie Loriston-Clarke back in 1980. Gaynor is an accomplished Grand Prix rider herself, having had the great, but sadly late, Pat Manning FBHS as her trainer, Pat also trained many of the best known British and Olympic Riders such as Ginny Holgate. Gaynor still has Lyric, and still works him at Grand Prix. Having the experience from both the saddle, and as a performing musician and composer, gives Gaynor ideal credentials to Lecture and Demonstrate, and run clinics in schooling to music. It also gives her the ideal credentials for producing winning competition music.
Gaynor and her keyboards in the arena where she plays live music to every movement the horse makes. She concentrates on correct speed, rhythm, cadence and the choice of music. As a professional musician and very skilled rider at advanced level, Gaynor is able to both look at the technicalities of the horse's movements, and also producing the tailor made music in her recording studio.

As an experienced rider with her own Grand Prix and novice horses, not to mention her 13.3hh Norwegian Fjord, and as a musician with a fully equipped 32 track recording studio, Gaynor has the ideal experience to produce Schooling to Music CDs, and Competition CDs. The Schooling CDs available range from Pony to Advanced, with every CD having walk, trot, canter laid out in a sensible order for a good schooling session. All the music is played at the correct tempo for schooling at whatever Level CD you choose. The Advanced CD has canter changes, piaffe and passage music as well as walk, trot and canter. The CDs all have a range of contemporary music, which will enance and aid your schooling sessions. She now has a DVD, Dressage to Music which is also available.